You can extend the life of your dry herb vaporizer pen or portable device by cleaning it on a regular basis. Even the best dried herbs may taste awful in a vaporizer that has been ignored, and the internal components of the vaporizer can get clogged with dirt, making the device work harder than it should.
Clean devices not only save you money in the long run, they also ensure that your material is not tainted by previous sessions of dry herb. When it comes to keeping your dry herb vaporizer in peak condition, there's not much you need to do, so we've put up a list of short suggestions that will help you maintain your vape in peak condition.
A Quick Spot Clean.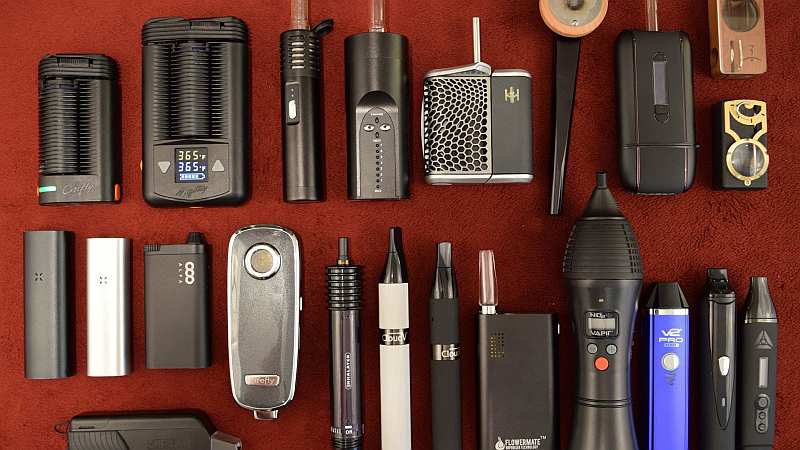 It is common for dry herb vaporizers to have a wire brush or poking instrument for cleaning. If your vaporizer becomes so dirty that you have no choice but to do a "deep clean," they are your first line of defense. Alternatively, if none are available, a well-placed toothpick will suffice. The brush or poking tool may be used to remove any remaining material or residue after completing a session. This may be done once a week if you don't have time to do it every time you use the computer.
A Deep Dry Herb Vape Clean.
Now that we've covered the basics of how to clean your dry herb vaporizer, let's have a look at what a "deep clean" entails. As an exemple, here is a video about how to clean the dry herb vaporizer Airvape X.
Take Apart The Device.
You'll need to totally dismantle your dry herb vaporizer to begin a thorough deep clean. Most likely you'll encounter a battery, a heating chamber, and a mouthpiece. Keeping an eye on each of these areas can help you identify potential issue areas that may need additional attention during spot cleans or weekly inspections.
Empty It Out.
Remove any loose debris that has accumulated around the heating chamber in the dry herb chamber. In order to store the ABV for other preparations, you may either use an ashtray or keep it in a storage container. A little screen in the heating chamber of most portable dry herb vaporizers and pen-style devices is something you don't want to have to replace, so don't tap your portable dry herb vape over a garbage can.
Brush Your Dry Herb Vape.
Using the "spot clean" procedure discussed previously, we're going to take it to the next level. Dry herb residue and caked-on debris will accumulate on the ledges at the top of even round heating chambers. When using your portable vaporizer or pen, you should use the cleaning tool that comes with it to clean the chamber and screen as well. Keep in mind that putting huge holes on the screen might harm your drawing. Note: When cleaning your dry herb vaporizer's heating chamber, do not use any liquid. This might cause harm to the wiring.
Check Your Mouthpiece.
Cleaning the mouthpiece is the last step in maintaining a hygienic dry herb vaporizer. When it comes to cleaning your dry herb vape, this might be the most shocking process, since some users don't pay much attention to the buildup in this section of the device. Dislodge any big bits with a poker tool, then clean off the inside of the mouthpiece with a towel. Make sure to check your handbook before soaking mouthpieces in isopropyl alcohol and then wiping them off with water, since certain mouthpieces may not be suitable for this procedure.
Battery Inspection.
To ensure your dry herb vape battery is clean before reassembling, check to see if any residue has built up. Having a clear path between your battery and the heating element ensures that your sessions don't have to be interrupted because the heating element doesn't work.
Finally, A Clean Dry Herb Vaporizer.
Reassemble your dry herb vaporizer once it has been thoroughly cleaned. You should now be able to vape dry herb using a brand-new vaporizer in full working condition.
A little TLC may go a long way when it comes to keeping your dry herb vape in top shape. The best way to clean your dry herb vape is to share your cleaning ideas with us in the comments below, and don't forget to buy up some fresh cleaning supplies!
Why Do I Need To Keep My Vape Clean?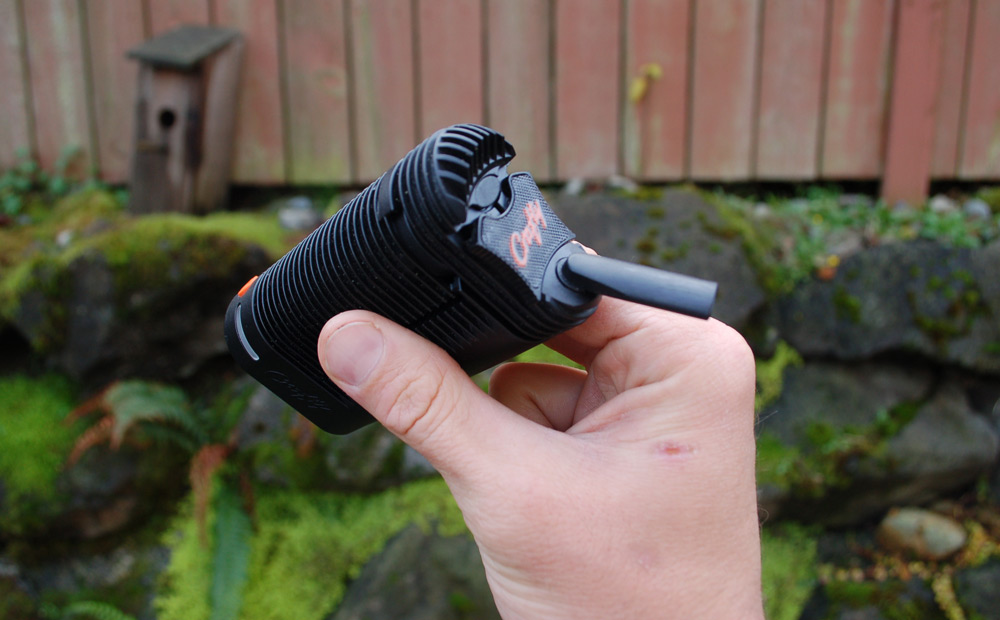 Your pot vape will last a long time if you maintain it in good operating order by cleaning it often. In addition, the vapor produced by your dry herb vaporizer will be of the greatest quality every time you use it. Those are only two of the many reasons why you should maintain your dry herb vaporizer in good working condition. Weed vapes that aren't kept clean might cause a variety of issues.
Because the oven is limited in capacity, you can't overfill it. Your pot vape will accumulate residue over time if you don't clear out the herb chamber on a regular basis. This may prevent you from filling the chamber to the brim in future sessions.
The Vapor Quality Is Going to Be Degraded
Tobacco residue from prior bowls may also become mixed up with your current bowl if you don't keep your oven clean. If the fresh herb and the residue are of different strains, this might provide an issue.
There is a built-up residue that prevents your fresh herb from being evenly vaporized. That's because part of that residue might obstruct the oven's heat, resulting in uneven heating and poor vapor quality, which is why it's important to remove it before cooking.
Not only the oven, but the vapor path might get clogged with residue. An increase in draw resistance may occur if airflow is limited. Having a tough inhalation when vaping is the last thing anybody wants.
The Vapor Passage May Get Clogged
There are several ways in which not cleaning your vaporizer might harm your experience, as you can see. Treat your device well and extend its life. Happy vaping!