After dominating the vaping industry for 20 years, Storz & Bickel finally launched what can only be a revolutionary vaporizer, the Crafty+ Vaporizer. The Crafty+ makes it into the list of premium products designed by the German manufacturer. Since the launching of the Crafty+, we expect it to dominate the market for intelligent vaporizers.
If you were to hold the Crafty+, you are holding 20-year worth of research and development. We hope to see more upgrades on the Crafty. But for today, let's focus on the Crafty+ Vaporizer.
Is it just the hype, or the Crafty+ Vaporizer is a quality product?
Keep reading to find out. Probably by the end of reading this, you'll have the answer.
What's the Crafty+ Vaporizer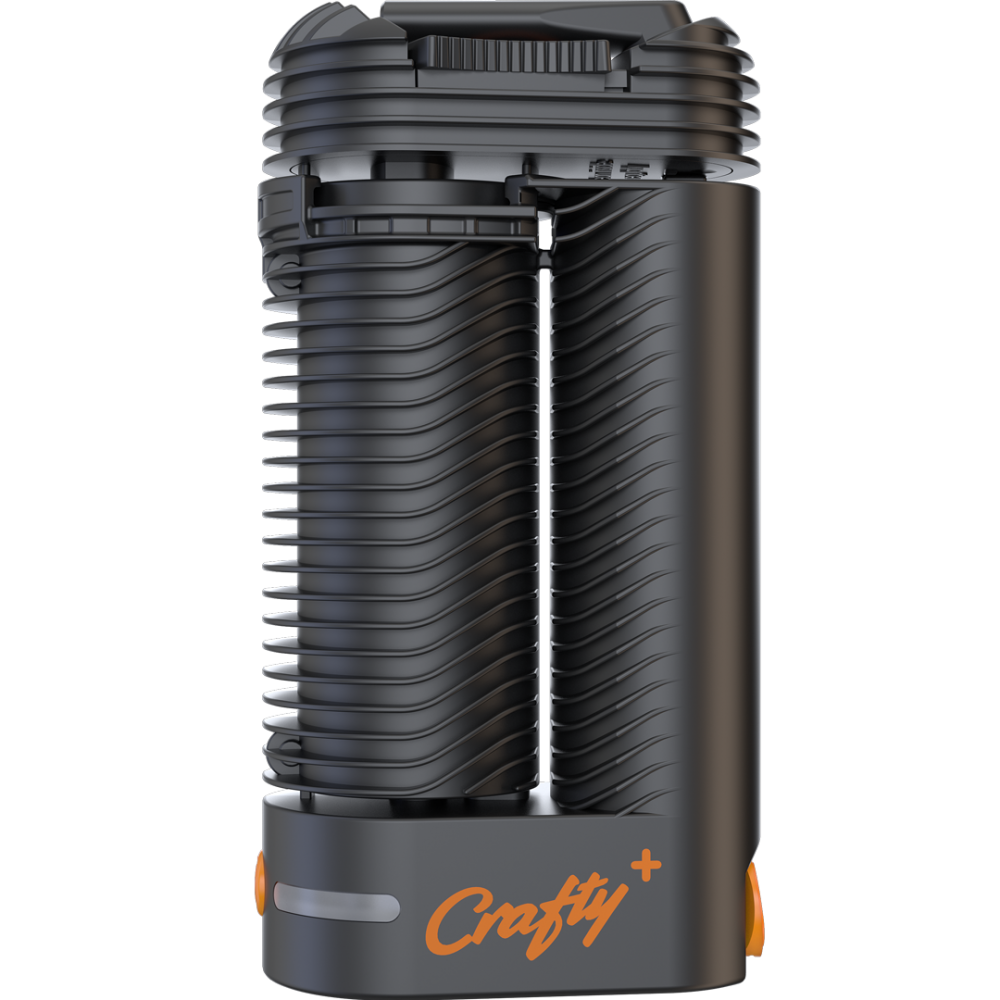 The compact-looking vaporizer is indeedyour new best friend. Without a doubt, it makes up for the perfect companion while you're on the go.The Crafty+ Vaporizer is a new generation of vaporization that uses a mobile app to run it. One of the few with a hybrid heating technique using conduction and convection methods.
If you're an android phone, guess what. You can control your Crafty+ using the phone. What's even better, you can change some factory settings to your preferences as we wait for the App Store.
You're probably wondering, all these features, is the Crafty+ really for me?
Yes, the crafty+ is ideal for you. If you're looking for a vaporizer that offers top-of-shelf vapor quality, then you should go for the Crafty+. Besides, who wouldn't want anultra-thin vaporizer – let alone one made by Storz & Bickel.
You still believe it's still hype. Here takes a look at the specification.
Crafty+ Vaporizer Specs
Dimensions
4.4" x 2.20" x 1.30."
Weight
120 g/ 4.2 oz
Heating Technique
Conduction & Convection method
Temperature Range
400 C – 2100 C (1040 F – 4100 F)
Bluetooth Enabled Mobile App
Heat-up
< 2 minutes (less than 2 minutes)
Warranty
2-year coverage
Why should you choose the Crafty+ Vaporizer?
Accessories
When you buy the Crafty+ Vaporizer package, this is what should be in the box:
Crafty+ Vaporizer
Three small coarse screens
3 small base seal rings
3 small normal screens
2 small drip pads
Cleaning Brush
USB charging cable
User manual
Everything you need to use and maintain your vaporizer is provided in the box. The user manual will guide you: how to assemble the vaporization, load, start and clean it.
Uses modern mobile technology
The Crafty+ come at a time when mobile apps were the thing. Frankly, the engineers on Crafty+ did a great job. Who would have thought a smartphone could control a vaporizer? Well, it was a matter of time.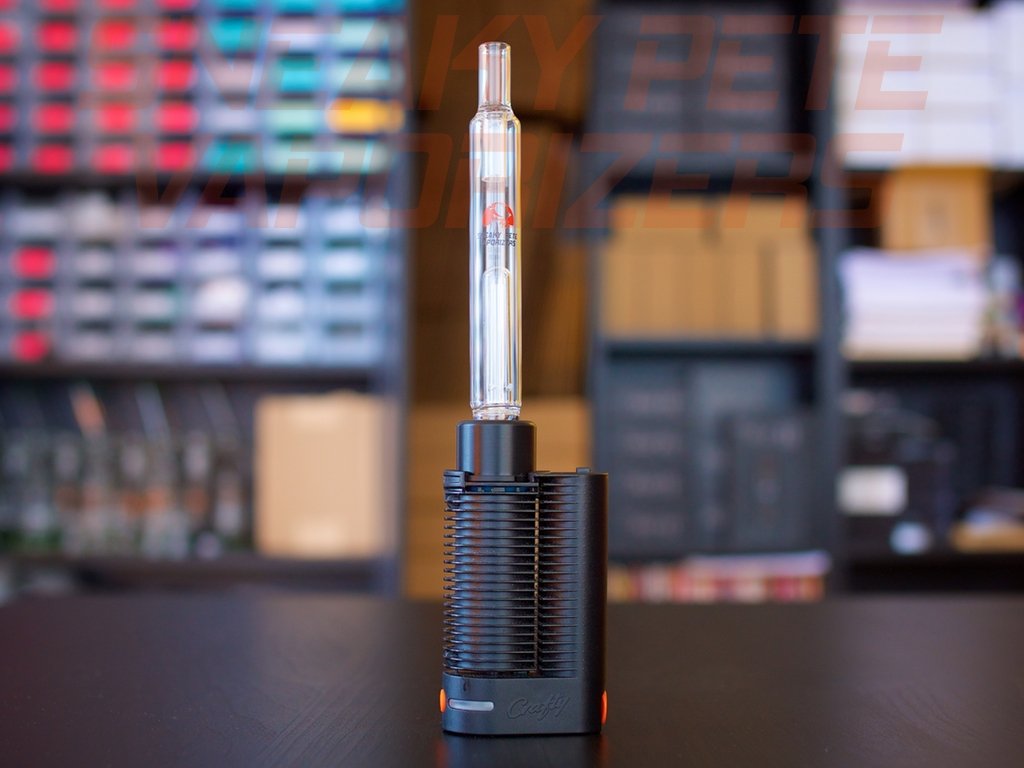 The Storz & Bickel App can be downloaded from Play Store if your phone runs on android. If you've got an iPhone, you'll have to use the Web App. Mobile App comes to reduce the complexities of reducing features on gadgets- this is the new way of product innovation.
The Storz & Bickel App has a simple user interface. You can interact with your gadget and Even customize changes. The Mobile connects to your phone using Bluetooth, and it allows you to do the following:
Adjust the brightness of the LED lights
Track the battery level
Track the temperature
Set notification (Alarm or Vibrate)
Location capability – it blinks and vibrates to help you locate the vaporizer
It saves all your previous connected phones and saves its history
You can extend the automatic shutoff time from 2 minutes
Turn on and heat-up to the desired temperature
You can set-up your routines and get to personalize the alarm tones
Portable & Discrete
the Crafty+ is 90% plastic. For most vapers, the sight of plastic turns them off. When a product is manufactured by Storz & Bickel, you've to trust it 100%. The cooling unit is Peek- material used to make medical implants. The combination of plastic and Peek makes the vaporizer look light but of high quality.
The Crafty+ measures 4.3" x 2.2" x 1.3". It's significantly tiny that you can conceal it on your hand.The outer body has been reworked to be more rounded. Now it feels better in your hands. Also, it weighs 120 g. it's too light to feel cumbersome on your pocket.
Battery life
A 18650 Li-ion battery powers the gadget, and ona full charge, it can go for up to 60 minutes.That's equivalent to 6-8 bowls. The Li-ion batteries are so powerful and efficient. They're capable of sustaining activities even when it's at 20%.If the battery is dead, it will take a longer time to recharge.Typically, it takes about 1.5 hours.This is a 30% improvement from the initial version.
The good news is, you can still use the vaporizer while it's still plugged. As long as their still some batterycharge, you're good to go.You need about 70 seconds to heat-up the Crafty+ to maximum temperature. You'll feel a vibration notification when it's ready.
Hybrid heat exchanger
The Crafty+ Vaporizer uses a patented hybrid heat exchanger. The vaporizer combines the two heating techniques. Crafty+ combines conduction and convection to stabilize heating temperatures.
The combination of convection and conduction results in a flavorful, smooth, and cool vapor. Typically, you'll be getting flavorful vaporization.
How to use the Mobile App
Open the App to initiate it
Turn your Bluetooth on to connect to the vaporizer (if you intend to use the App regularly, leave the Bluetooth on.)
Once the devices have paired, you can do anything that you want with your vaporizer
What are the benefits of CBD?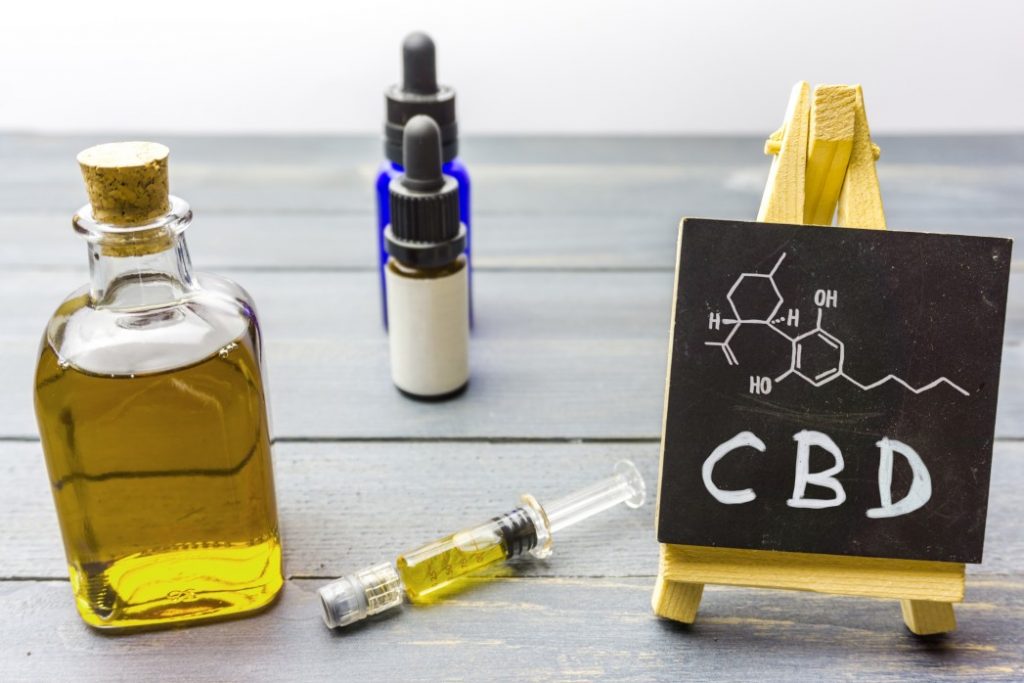 Benefits of CBD – As mentioned before, these benefits of CBD Vaping are extremely important if you want to enjoy a natural, relaxing high for yourself or for someone else. CBD is a highly active ingredient that provides you with a lot of advantages. If you want to experience all that it has to offer, then you need to get a good CBD Vaping Oil.
The Crafty+ Vaporizer is a beast if you're looking for a vaporizer that doesn't compromise quality. This is the best choice, and you can grab it if you're on the go. From the design, you can tell a lot of work was put into designing the vaporizer.
Do you still have any questions or concerns? Or you have used the Crafty+ vaporizer. Leavea comment below to let us know.